Bulk Orders
The bigger the order, the lower the price bracket. Save money when you print larger orders.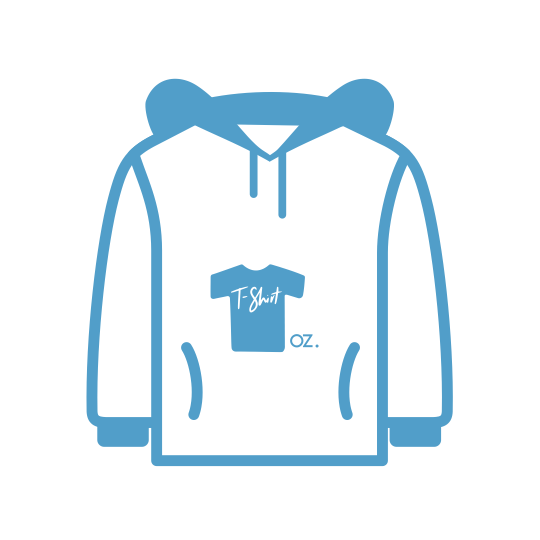 T-Shirt Oz Hoodies
We sell our own hoodies. Quality is second to none, inquire about them today!
Latest Technology
Brand new eco friendly technology which delivers a higher quality print.
The name behind the names
With over 40 years of industry experience, T-Shirt Oz is the leading garment printing specialist in the region. Due to our longevity in the business we have the knowledge and skills in a vast range of printing styles and techniques and how to produce them at the highest quality.
Whether you are looking for a smaller order or a large bulk order, we will sit down with you to make sure we clearly understand your requirements and what type of printing your job needs. From global brands to local schools, cafes, bars and gyms, we serve a wide range of clientele.
Our experienced staff is committed to producing beautiful, durable and high quality prints along with friendly and expert advice to make sure you get the most out of our services.
For all your printing needs, get in touch with us today!
These customers keep coming back for more, so do many others. Why don't you join them.